Are western lowland gorillas, the smallest of the four gorilla subspecies, too numerous in European zoos? Yes, according to Eaza. that Guardian was able to consult the association's internal documents, in which the various anticipated options are described to reduce the population of gorillas. Announced to member zoos of the association, this action plan indicates that castration and keeping single adult men in isolation for most of their lives would be potential solutions, but that killing would be "the most appropriate tool if we speak strictly from a biological point of view", which, however, admits the unpopularity of such a measure.
"The main disadvantage of this option is that it is controversial in many countries and sometimes illegal in special circumstances. Any discussion of killing can quickly become emotional, as it is easy to have empathy with gorillas. There is a high risk that an emotional reaction from the public and / or zoo and depot staff, catalyzed by social media, will harm zoos and aquariums.. ", describes this document.
Is it possible to expose gorillas in the wild?
As indicated The Guardian, the gorilla population in Eaza zoos consists of 463 individuals (212 males, 250 females and one individual of unknown sex) in 69 institutions. "It's a sad day for the zoological community when they consider putting down gorillas, when there's a great opportunity to reintroduce wild gorillas, as the Aspinall Foundation has done for 30 years after reintroducing over 70 gorillas. ", Damian Aspinall, an avid defender of nature and leader of several zoos in England, moved in the British daily. But the release of gorillas is a complex process, especially because there are too few habitats left. in nature to release them in full safety, i.e. especially away from humans, but also because gorillas can carry diseases that are likely to wipe out wild populations.
Dr. Ben Garrod, a primatologist and professor of evolutionary biology at the University of East Anglia, agreed that killing could "useful in certain situations". But for the scientist, getting to such extremes is a realization of failure for these zoos."They are social, sensitive and cultured animals. We have no right to treat them as surplus animals in this way. Raising animals in this way without sustainable and ethical results is, to say the least, unwise and must be treated.. ", He explained in the columns of the British newspaper.
Eaza admits to considering slaughtering
A spokesman for Eaza acknowledged that the killing was part of their plan to deal with gorilla overpopulation, adding that the association could support primate rebirth under certain circumstances. "As wild lowland gorilla habitats are increasingly sparse and mostly have full carrying capacity (ie they support as many wild gorillas as the habitat can currently accommodate), any responsible ex situ conservation program must have contingency plans to keep the population so genetically and demographically diverse as possible, while maintaining good animal welfare. So far no gorillas have been wiped out and we do not currently recommend the use of euthanasia – this is unlikely to change in the short to medium term. ", explained the European Association of Zoos and Aquariums. So far, castration and isolation of men are the only methods used.
Also read:
In gorillas, families unite to support young people who have lost their mothers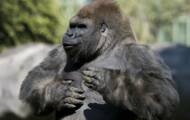 Why do male gorillas pat each other's breasts?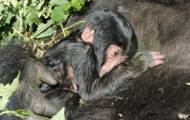 DRC: new mountain gorilla born in Virunga Park