On Wednesday, January 5, 2022, a giant otter born at Bioparc in Doué-la-Fontaine (49) flew to Argentina. A first in France for an animal of this endangered species. The goal is for Arirahna, a seven-year-old female, to be released into her natural environment in the company of a male from a Swedish zoo.
A project that took more than 20 years to complete. Pierre Gay, president of Bioparc Conservation, explains that he got the idea in the late 2000s, for the 40th anniversary of Bioparc, to support community-run conservation programs. Many trips and meetings in 2005 led to the creation of a breeding program in Europe for otters. At that time, there were only seven individuals in European zoos, including only one male that was able to reproduce. At the same time, Bioparc finally welcomed its first pair of giant otters in 2007, which will give birth to more young, including Arirahna in September 2013.
"Finally a few weeks ago we were contacted to send our female otters to Argentina. It's the realization of a job and a commitment of 20 years, so I'm really very happy!"entrusts the former director of the zoo.
How will the giant otter be reintroduced?
Arirahna and the Swedish male who will join her in Iberá, in the heart of Argentina's largest nature park, were selected by the scientific coordinator of the species in Europe from the entire population of giant otters in European zoos (about 80 people). Among the criteria taken into account: age, maturity and genetic compatibility.
"After a quarantine period carried out on arrival, Arirahna will then be placed in an 800 m pre-release path with the male, and as soon as they have a litter they will be released, microchipped and equipped with a transmitter. Radio.", explains Pierre Gay. There, on the shores of Lake Paraná, they will receive live fish daily to practice their fishing techniques. They are released gradually and can return to their park if they wish.
Note that a first pair of giant otters were reintroduced in 2019 and had multiple litters. Good news for this species, which is considered "probably extinct" in Argentina by the IUCN.
Can all animal species be reintroduced?
The reintroduction of animals born in captivity aims to offer a population reinforcement when there are only a few individuals left in the wild, or to reintroduce a completely extinct species.
"There are two basic criteria for knowing who can be released. On the one hand, the species: does it need an apprenticeship. And then the individual: is it impregnated or not? If that is the case, it is very difficult to impregnate one. animals, it will need humans all its life. "explains Pierre Gay.
That is why, the specialist explains, the first reintroductions took place with vultures. These mainly eat carrion, they just have to see the other birds circling in the sky over a corpse and join them.
"For a very long time we believed we could not release big cats, continues Pierre Gay. They know how to hunt innately. Even a domestic cat knows how to hunt spontaneously. The only danger is that the big one cats are dangerous to humans, and when they've been in contact with us for years, they know we're not dangerous … and easy to eat. "
So difficult, but not impossible. A Russian team is thus working on a project with the Persian leopards. "They have taken animals raised in very large enclosures in European zoos, which they have put into even larger enclosures. Their intention is to release their young."
The principle is the same for primates. It is a matter of letting individuals live in a social group far from human, and then releasing subsequent generations. Beauval Zoo had thus reintroduced two of its gorillas to Gabon in 2019.
Finally, it will be necessary to carefully choose the place where the animals will be released, the right time as well as the availability of food.
Also read: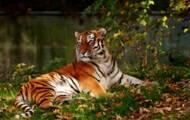 Everything you need to know about the tiger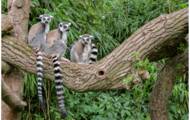 Everything you do not know about the Madagascar lemur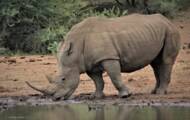 Everything you need to know about the rhino