A little girl curled up in a bunker caresses her dog.
Bloody and shocked people emerge from the rubble and hug their pets.
A man fleeing a bombed-out building takes one cat and a goldfish. Some people refuse to leave Ukraine without their pets.
War reveals different realities, whether they are brutal or beautiful. The war in Ukraine brings to light in a powerful and painful way the interdependence of human and animal life and, fortunately, our willingness to act with love, even when we are in danger of death.
Domestic animals are affected by almost all human decisions and especially those involving violence, whether these take place quietly on factory farms or captured by photographers' lenses and broadcast around the world.
Animals are always affected by war. Millions of horses and donkeys belonging to poor peasants were led to the murderous fronts of World War I, and pigeons were to carry messages.
Even today, service dogs are either celebrated as heroes or killed without ceremonies.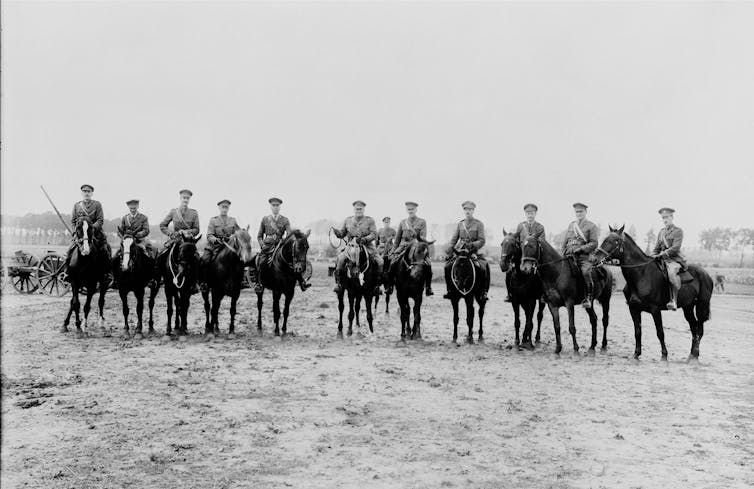 Animals suffer with humans
Wherever violence is a persistent plague or a sudden outbreak, animals suffer along with human victims. Animals have a rich intellectual and emotional life that we have only just begun to see.
In Ukraine, they manifest feelings of intense fear, pain and confusion. They apparently do not understand why their world is turning upside down.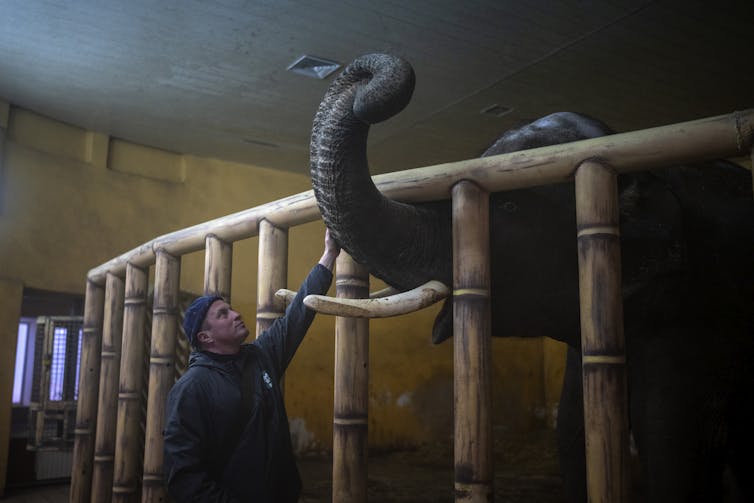 An Alisa fled Kyiv on foot with her mother, sister, children and two dogs – including an elderly German Shepherd named Pulya – and shared her experience with The Guardian.
My dog ​​is 12 and a half and she had a hard time walking and fell every mile or so and could not get up. I stopped cars and asked for help, but everyone refused; they advised us to leave the dogs. But our dogs are part of our family. My dog ​​experienced all the happy and sad moments with us. Mother's dog is all she has left of her old life. So my husband sometimes had to carry our dog on his shoulders.
In my family there are German Shepherds that we have rescued and the pictures of this 80 pound dog, with a gray muzzle transported to Poland to survive, hurt my heart. We would do the same for our dogs. We do not have to, and we are deeply grateful for that. But no one should have to go through that.
Some horses are also being evacuated from Ukraine, while others are being released by hopefuls who believe they have a better chance of surviving on their own.
Horses are also released when natural disasters, such as forest fires, ravage territories. We can anticipate and prepare for certain emergencies. Others, like invasions, are not so easy to predict, but we can respond to them.
The world helps animals
The world is responding. Neighboring countries allow animals to enter with migrants – some do so, shamefully, more easily than they admit racist people. Shelters and veterinarians provide emergency assistance. Organizations around the world are preparing plans to receive animals from refugees from Ukraine and elsewhere.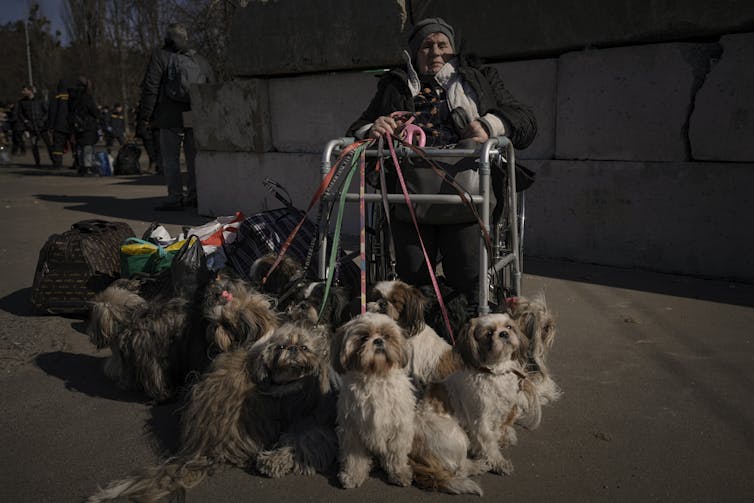 Terrified animals were transported from zoos to safety. Non-profit organizations from across Europe and around the world send supplies and veterinarians. They need support.
The true extent of the damage has not yet been determined, but the effects will be significant. When farms and shelters run out of food, water and staff or lose power, countless animals will suffer and die, quickly or very slowly.
We are all connected, whether within or across borders, within a single species or between species. Ukrainians who stay in their country and defend the lives of others show tremendous bravery living deep in the human spirit.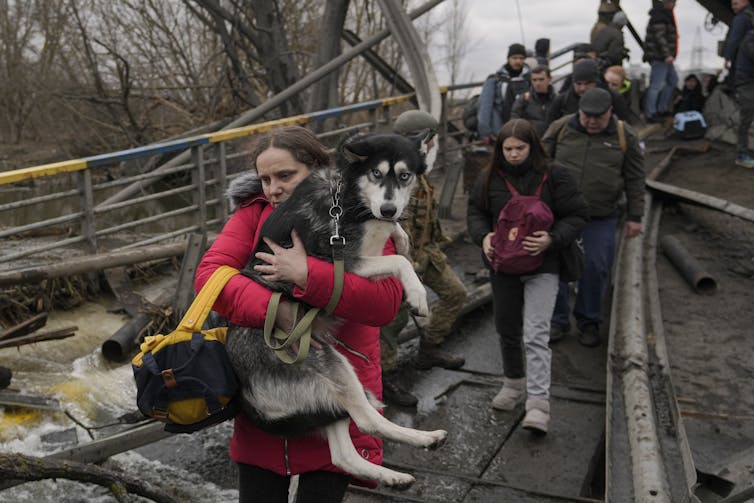 Anastasiia Yalanskaya, a 26-year-old woman who refused to leave Kiev, was killed while delivering food to an animal boarding school that had been without it for three days. Another animal defender, Natasha Derkach, was killed while trying to save animals in Dnipro, a city hit by heavy shelling.
The victims are many more. Ukrainians lose their lives by defending animals.
Responds to violence
Ukraine has created a more humane society in many ways. Nature Watch has worked in partnership with Ukrainian organizations to combat violence and promote a culture of caring for animals.
One week before the start of the Russian invasion, on February 24, 2022, a colleague contacted me to help a Ukrainian city that wanted to create the first animal cruelty unit in the country. My colleague then received one message from an animal lawyer Ukrainians who feared he would never be able to talk to him again. [
](https://images.theconversation.com/files/451960/original/file-20220314-16-10c2mx0.jpg?ixlib=rb-1.1.0&q=45&auto=format&w=1000&fit=clip)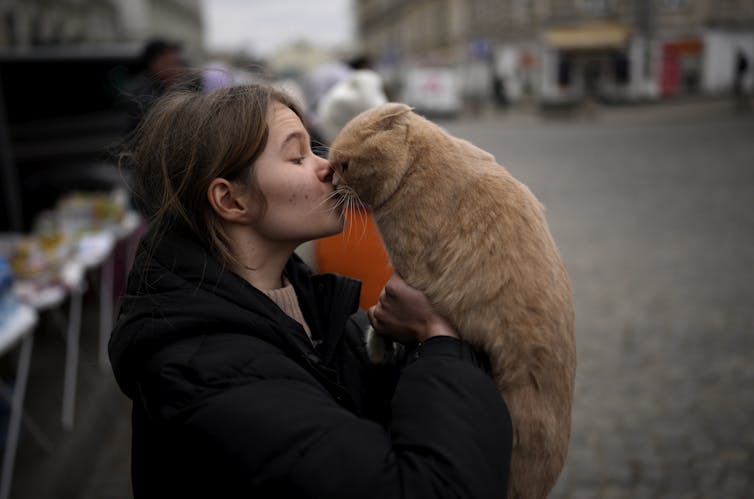 This war has exposed the violence of men terrorizing humans and animals. She showed what the loss of freedom really looks like.
But the devotion that Ukrainians show to animals shows that even in the most dangerous times, the human capacity for cruelty is matched only by its capacity for courage and sympathy. We can be more than just humans. We can be real people.