"In Ukraine, the legacy of just one month's war – in the form of unexploded ordnance, landmines and cluster munitions – will take decades to clear and threaten life long after the weapons have gone silent," said António Guterres.
"These remnants of war are already hampering the delivery of humanitarian aid and preventing residents from fleeing to safety," he said.
Stocks of millions of mines
The UN chief pointed out that these "despicable" weapons are found today in more than 50 countries and that there are stockpiles of millions of mines.
The UN children's agency also reported that five children – a girl and four boys – were killed on Friday when an explosive remnant of war was detonated in the Marjah district, Helmand province, Afghanistan, which also injured another boy and another girl.
According to UNICEF's representative in Afghanistan, Mohamed Ag Ayoya, this incident is far from an isolated case.
"In Afghanistan, over the past seven months, 301 children have been killed or injured by explosive remnants of war and landmines. The real number is believed to be much higher," he said.
© UN photo / Isaac Billy
A UNMAS worker discovers an antitank mine in Central Equatoria State, South Sudan.
More than 55 million mines destroyed
The day in particular is an opportunity to see the progress that has been made in clearing our planet of explosive remnants of war and the road that still needs to be traveled, the Secretary-General claimed.
He recalled that exactly 30 years ago, civil society activists joined forces to launch the international campaign to ban landmines and that "five years later, anti-personnel mines were open for signature".
Since then, more than 55 million mines have been destroyed and more than 30 countries around the world have been declared mine-free. The number of victims has also dropped dramatically, with more than 160 states signing the convention.
"It is now almost universally accepted that landmines are unacceptable," the UN chief said.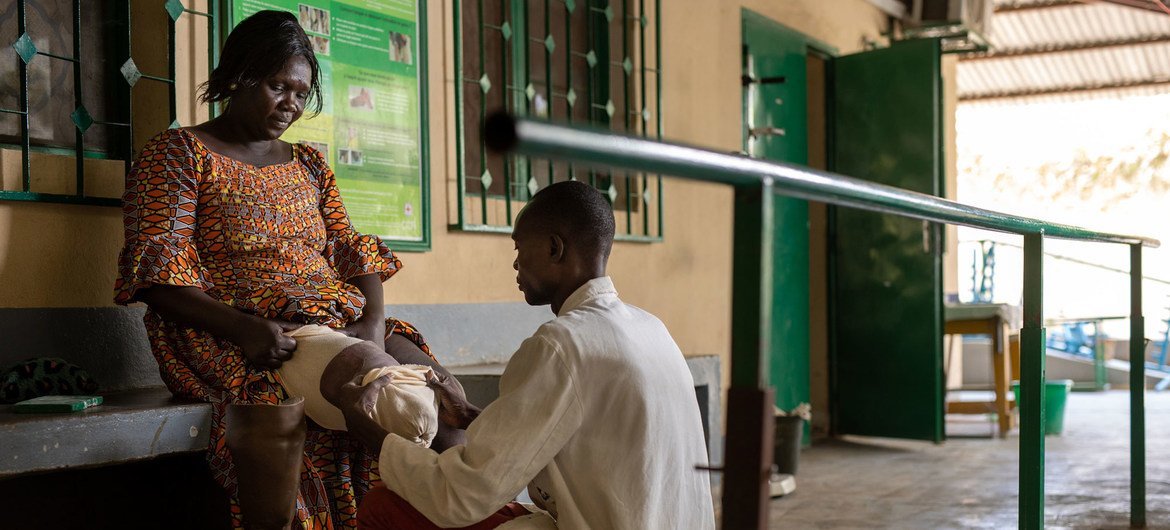 ICBL / Gwenn Dubourthoumieu
A 33-year-old landmine survivor is testing a new prosthesis at the Adaptation and Rehabilitation Center in Kabalaye, Chad.
Invest in humanity
Mr. Guterres nevertheless called for "more to be done to protect people living under the threat of explosive devices", citing in particular Syria, Somalia, Afghanistan, Myanmar and Cambodia.
"I urge all states to accede to the Convention without further delay," Guterres added, stressing "the special responsibility of the permanent members of the Security Council".
According to the UN chief, demining is "an investment in humanity", "a prerequisite for humanitarian action and the basis for sustainable peace and development".
"On this International Day, let us continue our momentum and free the world from the scourge of landmines once and for all," António Guterres called.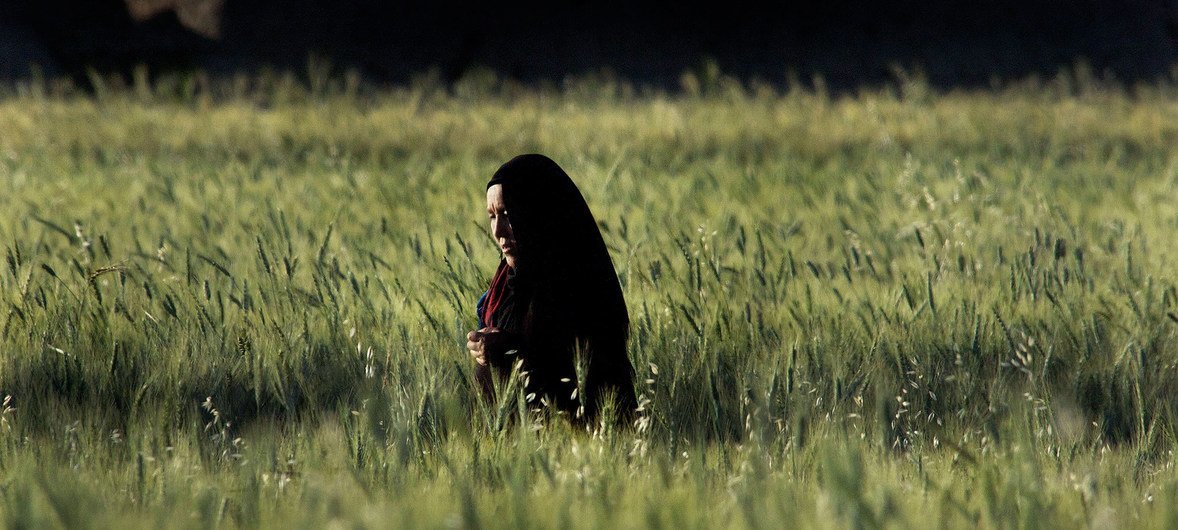 UNAMA / Eric Kanalstein
A woman walks through a field in Bamyan province, Afghanistan, which has been declared mine-free.
"Safe land, safe steps, safe home"
The 2022 edition of the International Day for Mine Awareness and Assistance in Mine Action takes place under the theme: "Safe Land, Safe Steps, Safe Houses", referring to several campaigns carried out by the UN and the United Nations Mine Action Service (UNMAS).
"Safe Lands" refers to the global campaign to turn "minefields into playgrounds", launched by the Secretary-General in 2019 to rid the earth of mines and other explosive devices to facilitate development.
"Sour steps" evoke the insecure steps of those who do not know if their path will not lead them to an explosive device that can injure or kill them at any time. The term also describes the procedures used by deminers when approaching contaminated areas to be cleared.
"Safe houses" refers to the safety of individuals and communities in post-conflict situations who can only feel at home and at peace in an atmosphere of safety, free from the danger of landmines. .